Latest Updates:
Congrats, riders, and thanks for joining us for our 10th anniversary!
And to our wonderful volunteers and sponsors, a gigantic thank you for helping deliver another great event
Over $60,000 (and counting) raised for the Heart Foundation - Visit the Beneficiary page to see how you can help keep the Heart Foundation pumping
#b2gc #b2gc14
Visit www.marathon-photos.com for your event photos or you can visit our Facebook page
Santos GLNG Brisbane to the Gold Coast Cycle Challenge
Thanks for joining us on Queensland's biggest and best bike ride. 7,000 riders pedalled from South Bank, Brisbane, to Southport on the Gold Coast on Sunday 19 October.
Celebrating its tenth year, this Bicycle Queensland event aims to get more people cycling more often and will be actively fighting heart disease – Australia's number 1 killer - by raising vital funds the Heart Foundation.
This year's event included a 10th anniversary commemorative jersey for every rider to wear on the day.
Latest news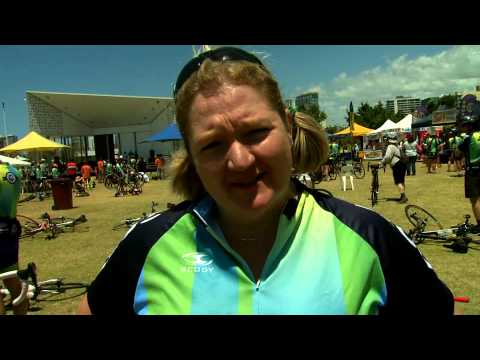 Watch our video